One of Tonya's favorite places to eat in Iwakuni! The absolute BEST tempura my spouse and I have had in Japan - and he was born and raised in Japan!!! The dipping sauce is amazing!!!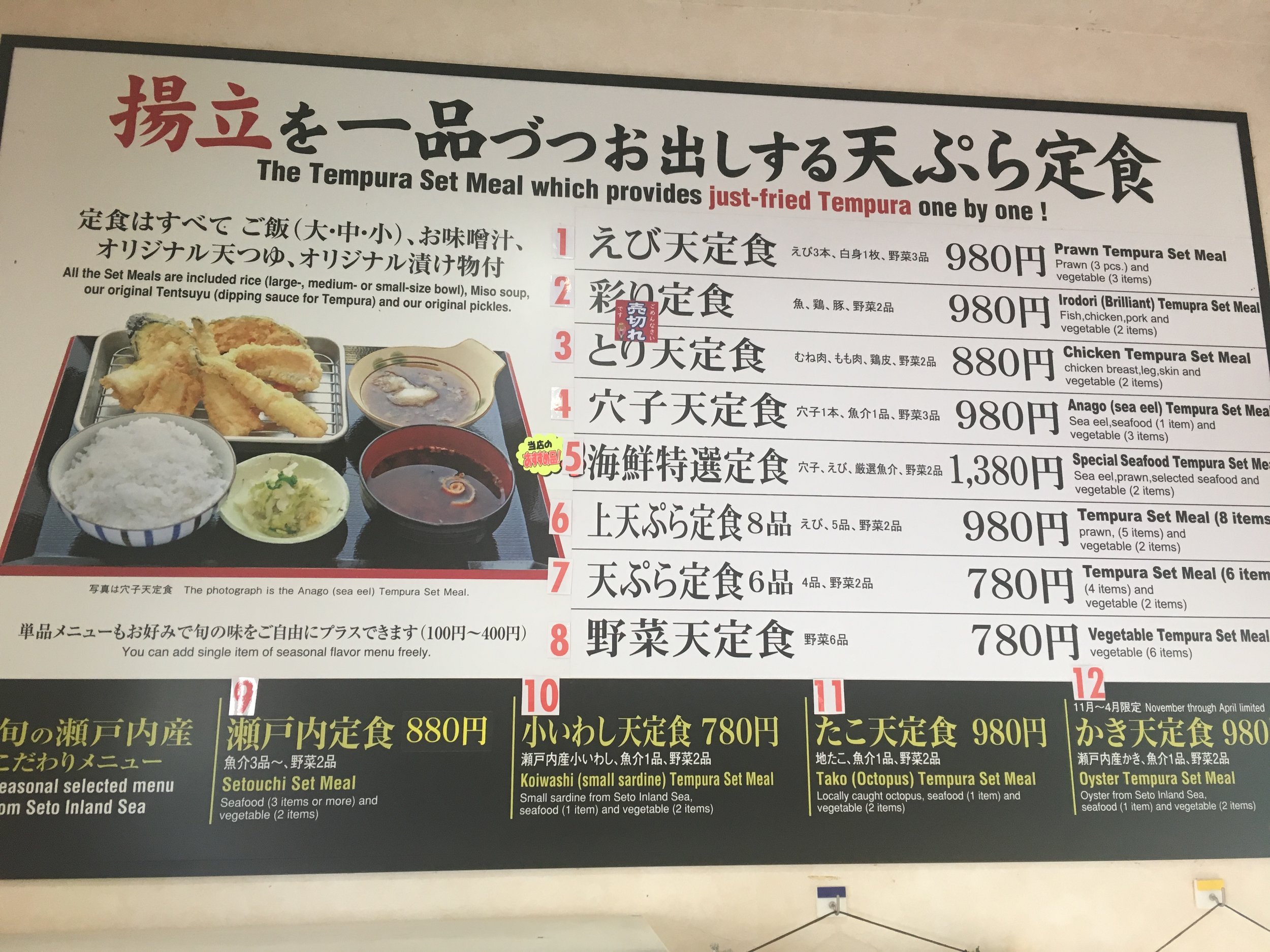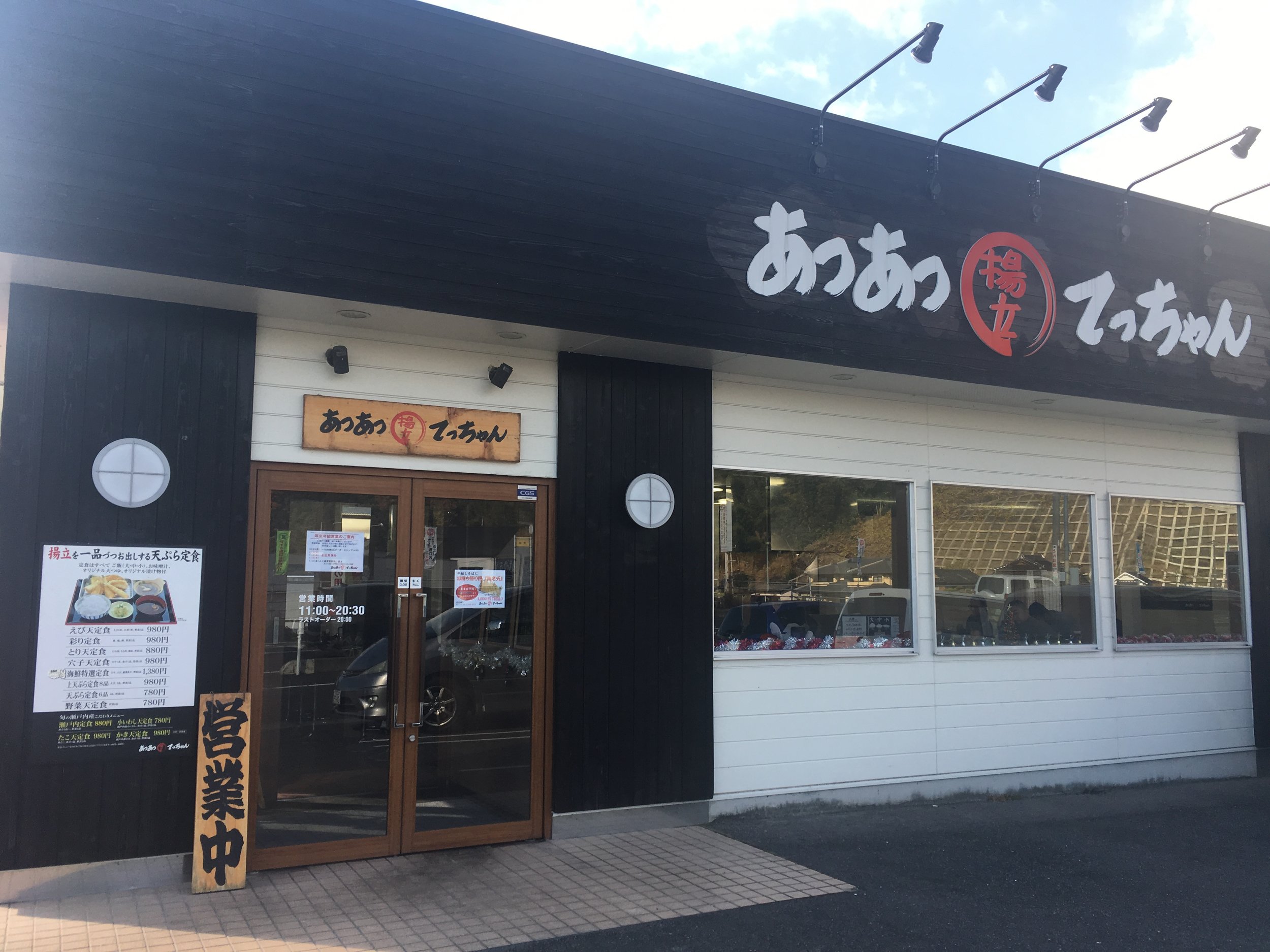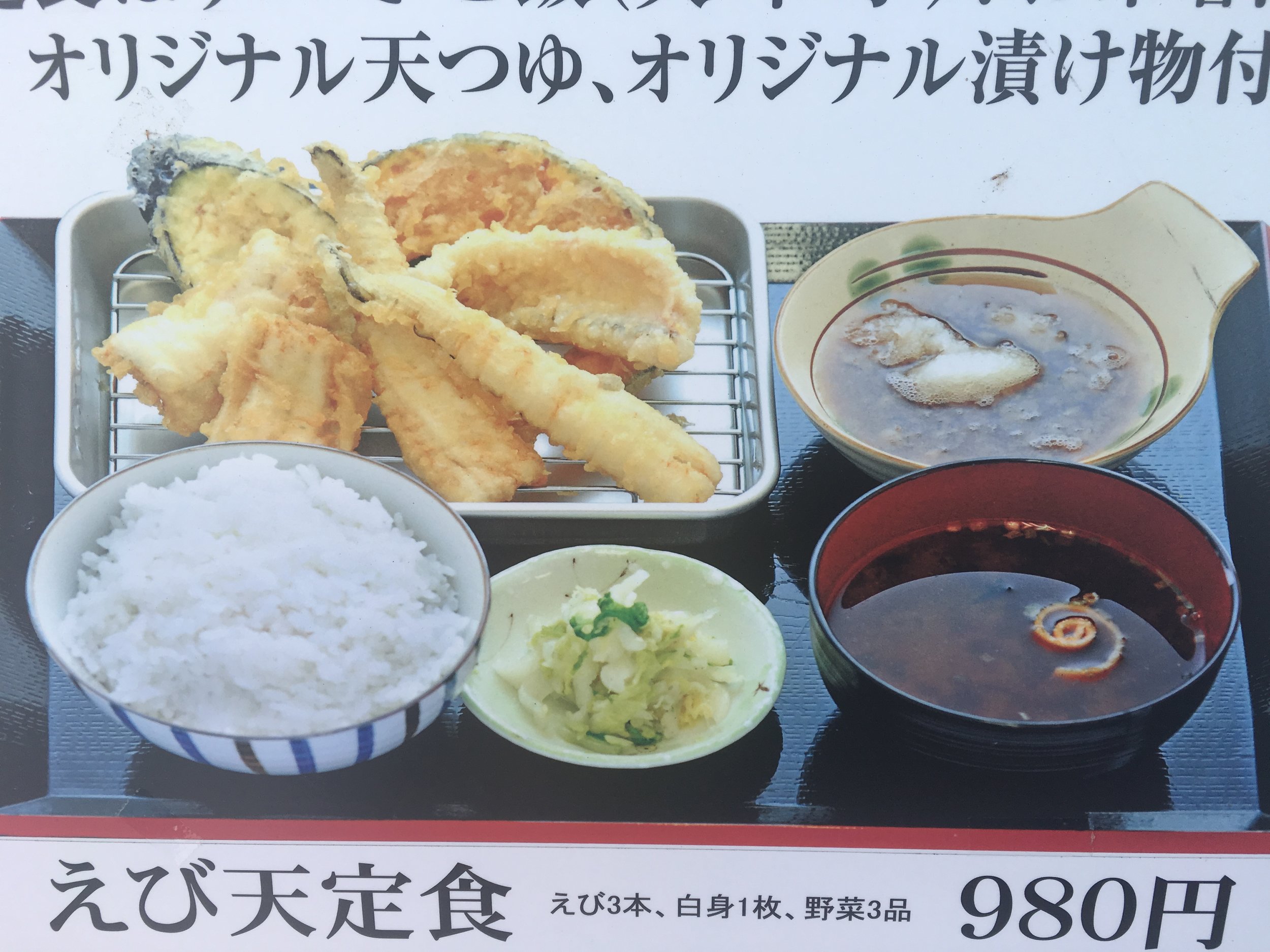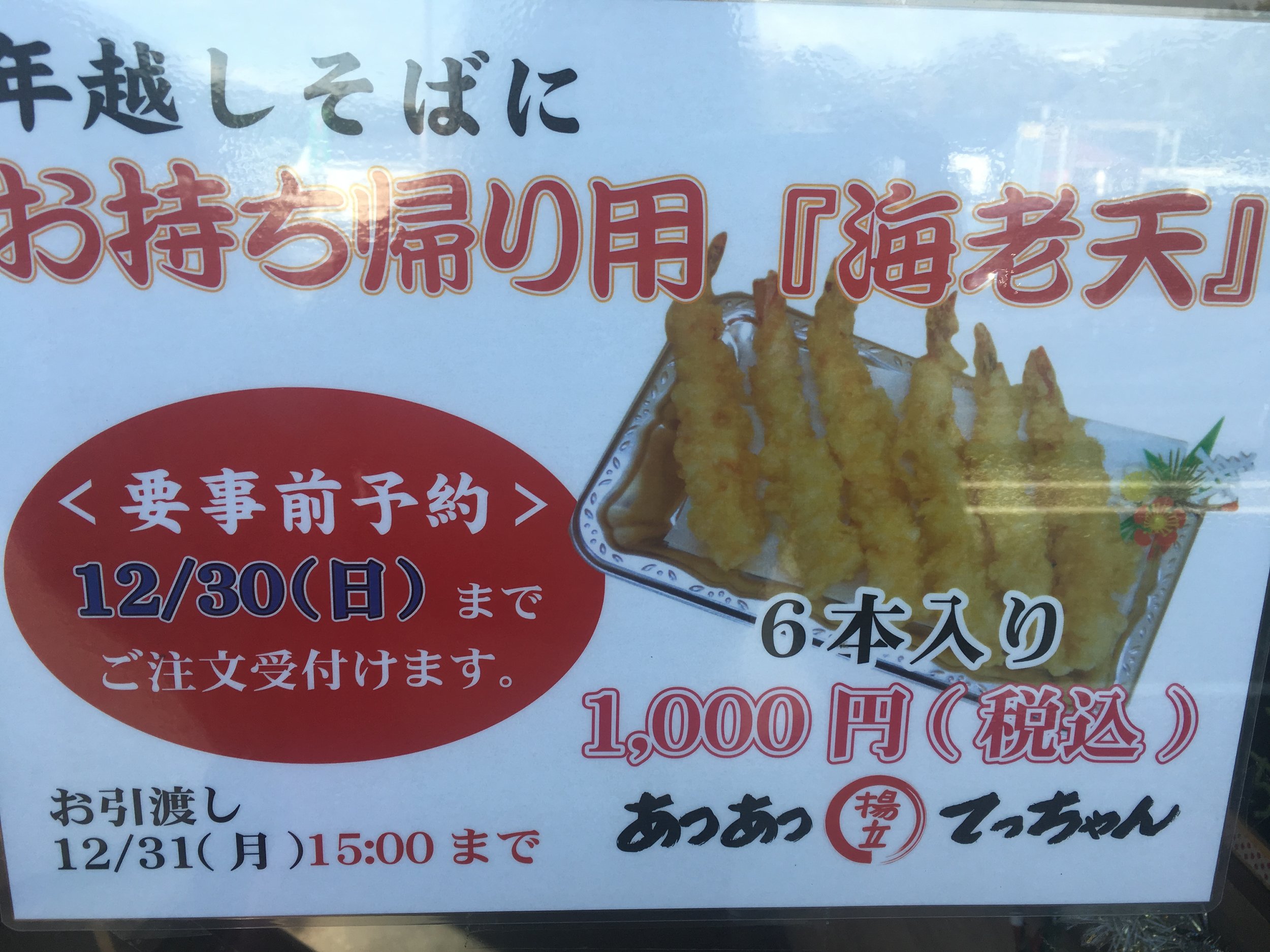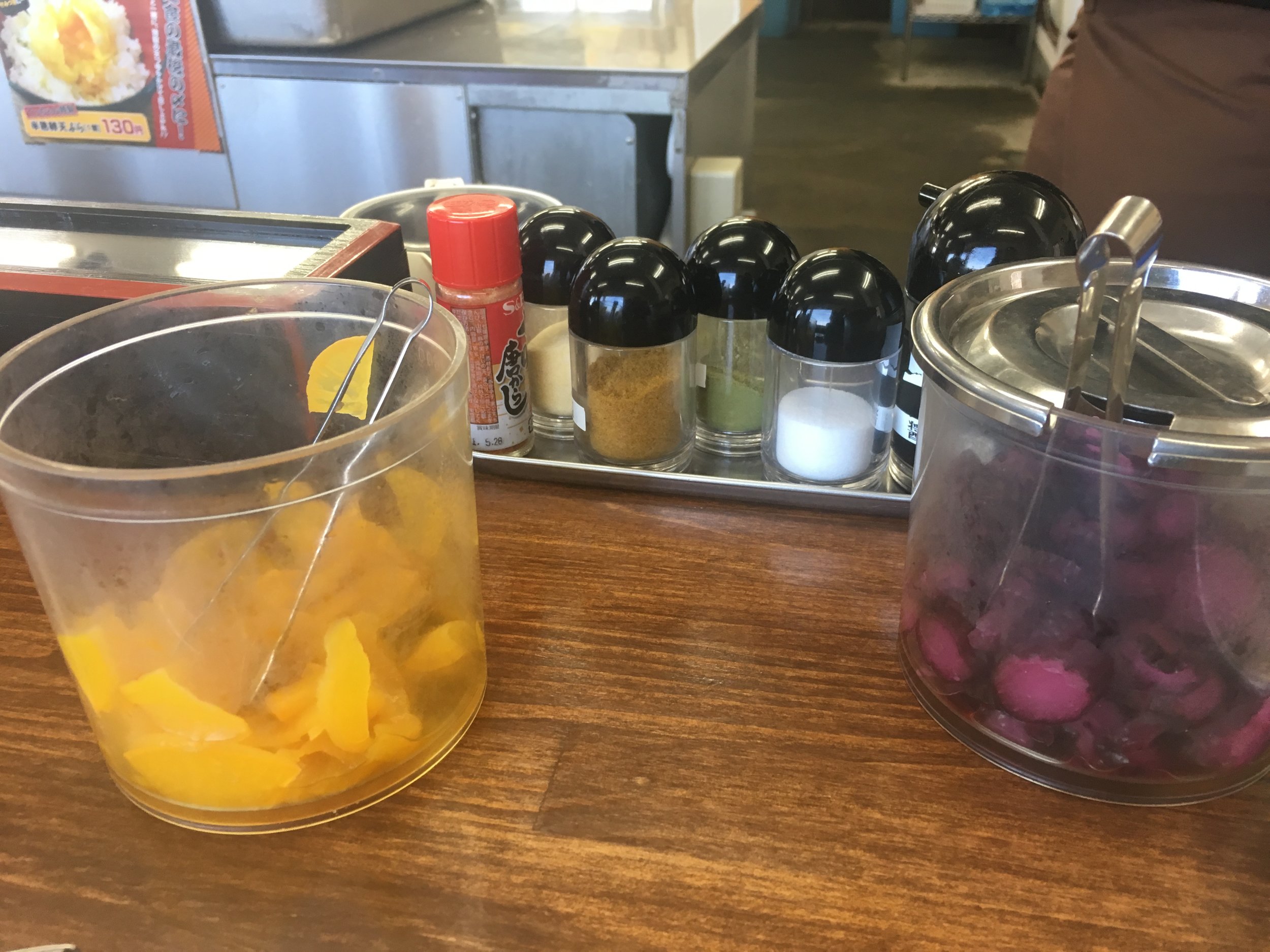 The sauce they give with it is the best tempura sauce I've ever had.

Yes super fresh! They come around with the basket of fresh fried tempura and give everyone their round of whatever they just made if you ordered it.
They put shredded diachon in the sauce

You can ask for more sauce and more shredded diachon added into the sauce also
Try the green tea salt on your tempura - its delicious!
Tonya's favorite is the yellow pickles - I eat them instead of rice.
They will ask you if you want small, medium or large size portion of rice if you order a lunch set. There is a picture on the wall you could look at for sizes and point to.
The tempura quality is really good and half the price of what's offered if you get tempura in a restaurant

Their menu consists of a lot of things they get fresh from the local fisherman's market

In months that includes "R" they feature tempura fried oysters on their menu also ...delicious if you like fried oysters
Location:
Tecchan Tempura Restaurant Iwakuni
あつあつ揚立てっちゃん 南岩国店
〒740-0034 Yamaguchi, Iwakuni, Minamiiwakunimachi, 2-chōme−4, 南岩国町2-4-8
0827-31-3055
https://goo.gl/maps/mshbKuKd6vnvoYtU9