Create the memory of a lifetime and take professional photos on location with kimonos!
This shop is conveniently located steps away from the Kintai bridge!
This shop can professionally dress you and your ENTIRE family in kimonos with their rentals at a reasonable price! You can even provide your own kimonos if you have them and they will put them on. They can also sell or rent you any accessories you need for your kimono. This shop is conveniently located so if you want to put kimonos on and take photos down at the Kintai area its much easier than putting a kimono on and then wearing it in your car to go down to the Kintai area to take photos!
They have an antiques shop and cafe downstairs if you want to pop in and buy some souvenirs or even purchase Japanese kimono accessories! This is a fun little shop to explore down by the Kintai! The owner speaks limited English but her assistant speaks more. Explore Translation can help you translate and tell them your sizes (even convert shoes sizes) for a nominal fee!
Tonya our team member used Explore Translation to contact Karan Koron to tell them her 3 little girls sock and shoes sizes. Saori, the owner of Explore Translation, converted all the American sock and shoe sizes from US to Japanese sizes. The shop also sold Tonya little Japanese purses to match the kimonos Tonya owned for her children. The kids also had fun trying on and shopping for the hair accessories they also can rent or sell at their shop. It was so much fun to explore around and amazing how many kimono and accessories they have upstairs! The antique shop was also cool to explore around and Tonya and her kids also enjoyed some drinks and snacks in the cafe downstairs.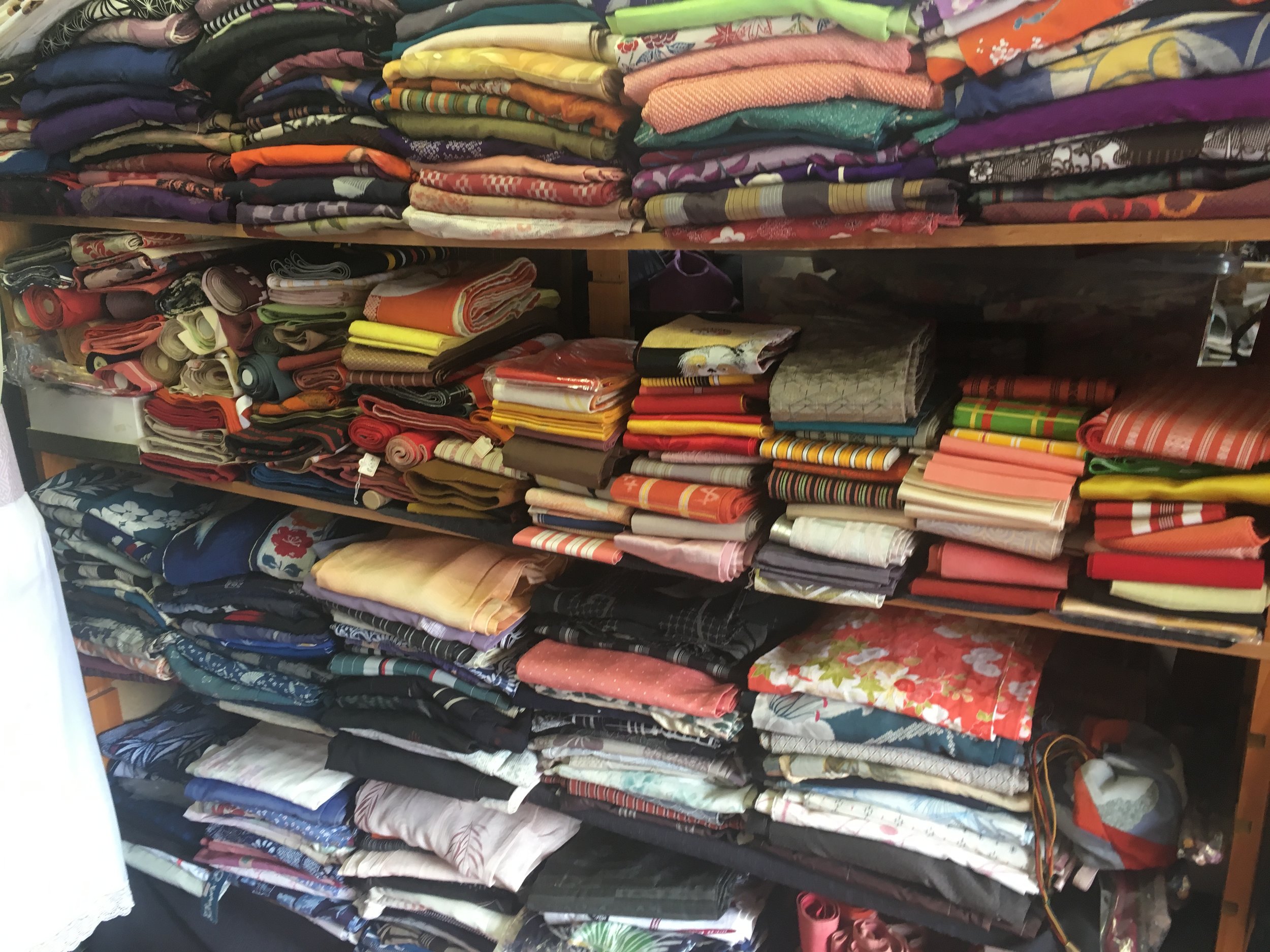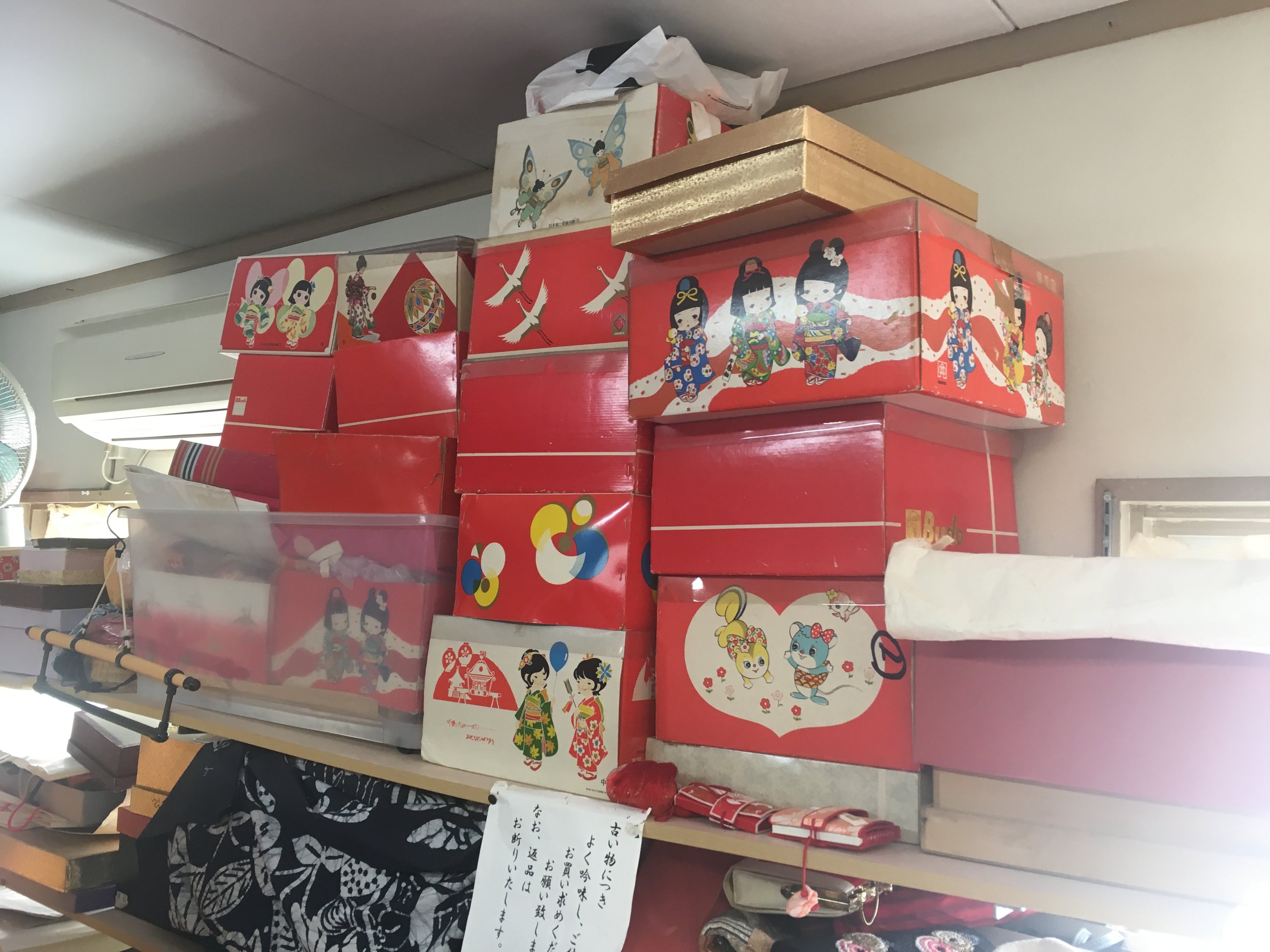 Steps away from the Kintai Bridge.

Reasonable prices, nice helpful staff.

You can get a large selection of secondhand but excellent used condition kimono and accessories for all ages and sizes for great prices!

They also do professional kimono dressing for you for a reasonable price with either your kimono or one they rent or sell you

They are the main folks who do kimono rental and dressing for the big kimono events they have at the Kintai Bridge

Karan Koron can rent men, women's and children's kimonos (age 1 and older)

Karan Koron shop steps away from the Kintai Bridge rents out kimonos for 3,000-20,000yen.

This price includes them professionally dressing you in their kimono and also they can help you take it off

Consider them for your next photo shoot on location!!!!!

The bottom level is a cafe and antique shop that is fun to explore if you are down by the Kintai

Pop upstairs if you want to shop for any cute kimono purses etc!

But some great souvenirs from Japan for yourself or family and friends

Kimono accessories include purses, shoes, kimono socks.

Great selection of excellent used condition adults and kids kimono socks, shoes and purses.

Contact Explore Translation for a small fee she can tell the shop what you are looking for and sizes for kimonos and accessories